The most complexe and important agricultural event in Romania
INDAGRA, organized by Romexpo in partenership with the Chambers of Commerce and Industry of Romania, will take place between 28th of October and 1st of November 2020 within Romexpo Exhibitional Center – B1, C1, C2 Hall and and outdoor platforms: 1-13, G2, V5, V6, C1, Green Alley and Negustorilor Alley.
In the same time with INDAGRA 2020 will take place INDAGRA FOOD – International trade fair for the food industry, EXPO DRINK – Wine, beer and other alcoholic and non-alcoholic beverages trade show; PACK SHOW – Exhibition for packing industry.
INDAGRA is divided into several sectors within the halls, having a vast thematic
B1 Hall: Irrigation systems, greenhouses and solariums, seedlings, seeds, fertilizers, viticulture, agriculture tools and equipment, silos
C1 – C2 Hall: Tools and equipment for animal husbandry, animal and bird keeping, veterinary products, accreditation institutions, banks, mass - media.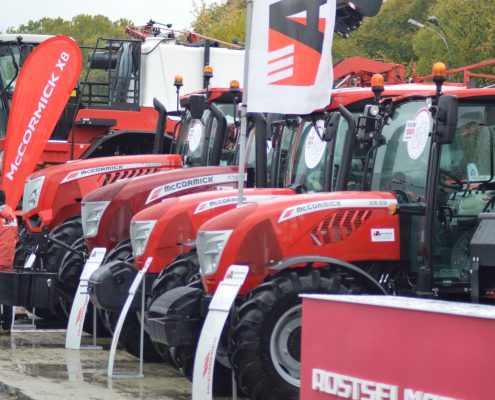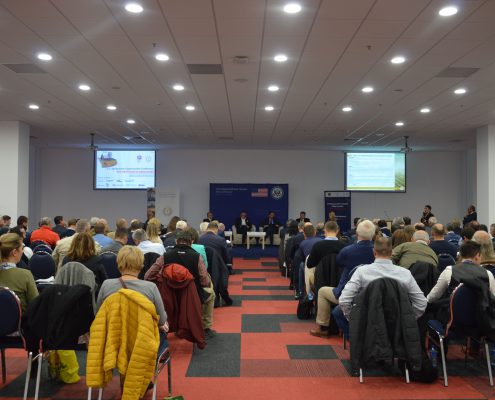 Why to participate at INDAGRA 2020?
The biggest event in Romania dedicated to agriculture, horticulture, viticulture and animal husbandry field, reached to the 25th edition - becoming a traditional event!;
You will meet potential customers and partners in the field;
You will be up to date with the latest technologies in the field. Discover the best marketing strategy for analysing your company's competition!
You will have the opportunity to be part of targeted advertising
During the fair, you will have the opportunity to expose the products and projects that your company develops;
The ideal place where you can launch you products and services.
You can participate and/or organize conferences dedicated to specialists in the field
Statistics of INDAGRA 2019:
540 exhibitors
25 participating countries
31% international participation
15.000 sqm indoor exhibition area booked
18.800 sqm outdoor exhibition area booked
60.000 visitors: specialists and general public
45 side events
Useful information for exhibitors:
Stand Construction
23rd -27th of October 2020, between 8 a.m. and 8 p.m. access for the self-constructed or the third party stand period.
25th -27th of October 2020, between 8 a.m. and 8 p.m. access for setting up the stands built with Romexpo.
Stand dismantling:
1st of November 2020, between 4 p.m. and 8 p.m.
2nd - 3rd of November 2020, time interval 8 p.m. and 8 p.m.
Access for exhibitors
During the fair the access for the exhibitors' staff will be allowed daily between 9 a.m. and 6.30 p.m. The access of the exhibitors' staff will be allowed daily between 9 a.m. and 6:30 p.m. only with the exhibitor's badge. Stand supply is allowed after 6 p.m.
Exhibitors Office: B3 Hall, E Gate (Avenue Poligrafiei)
The access note will be requested at the stand by the head of the hall.
ROMEXPO GENERAL CONDITIONS
For more details regarding the general, technical and participation conditions ROMEXPO click here
For more details about the Cookies Policy of the site click here
For more details regarding the terms and conditions of use of the Romexpo site click here
For more details regarding the protection of personal data click here