AT INDAGRA 2021 YOU WILL FIND A LARGE VARIETY OF AGRICULTURAL, VITICAL, HORTICULTURAL AND ZOOTECHNICAL PRODUCTS AND SERVICES, WITH HUNDREDS OF EXHIBITORS PRESENT!
In 2021, INDAGRA will take place between 27th – 31st of October 2021 in Romexpo Exhibition Center - B1 Hall and outdoor platforms, bringing together hundreds of exhibitors in agriculture.
Professional association in INDAGRA field will welcome you with specialized side events such as conferences and workshops which have up to date and interesting themes for specialists. Also, the exhibitors are waiting for you within their stands for presenting the newest products and services and also promotional offers.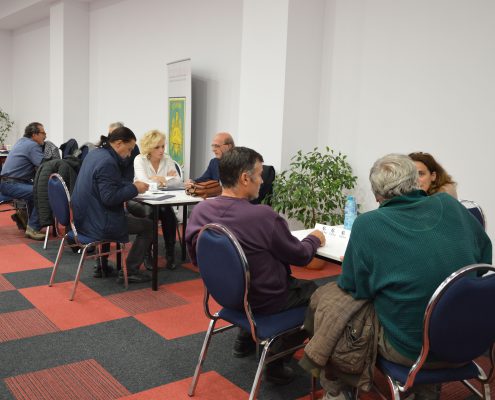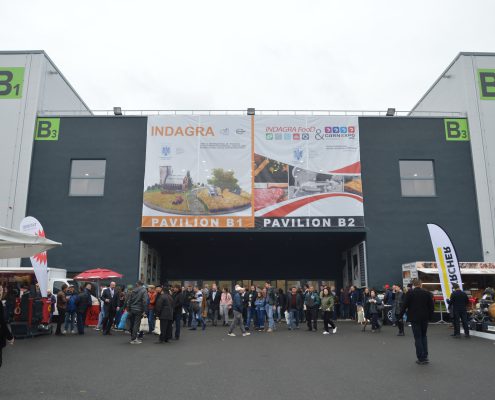 Visiting schedule:
27-30 octombrie 2021, interval orar 9:00 – 18:00
31st of October 2021, between 9 a.m. – 4 p.m.
Access will be FREE of charge only based on the presentation of the green certificate, which certifies that:
People are vaccinated and 10 days have passed since the complete vaccination schedule or
People have gone through the disease and are in the period between within 15th and 180th day after the confirmation of the SARS Cov-2 virus infection.
Access for visitors:A and B Gate
Auto Access:B, C and D Parking
Parking fee:5 RON/hours
ROMEXPO GENERAL CONDITIONS
For more details regarding the general, technical and participation conditions ROMEXPO click here
For more details about the Cookies Policy of the site click here
For more details regarding the terms and conditions of use of the Romexpo site click here
For more details regarding the protection of personal data click here